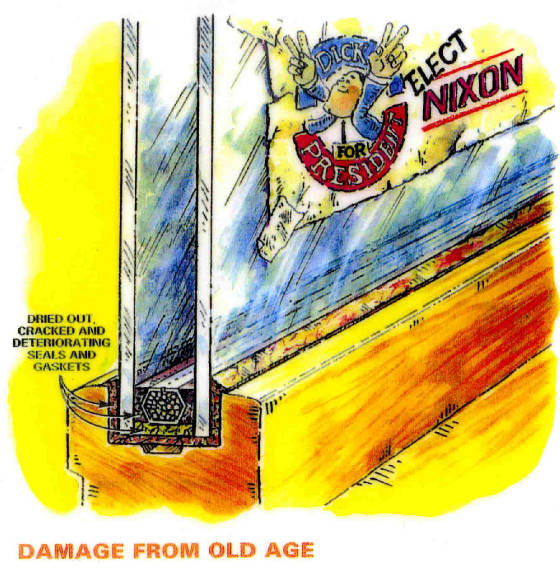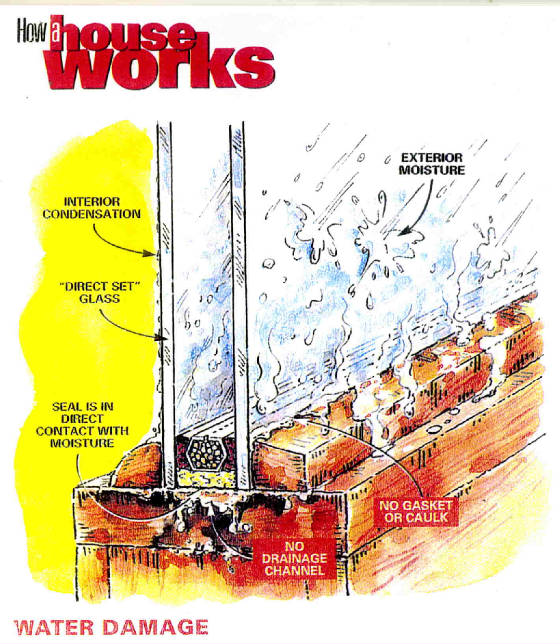 Trapped moisture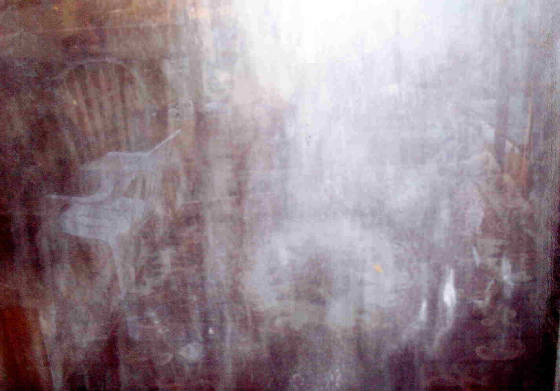 They also warp and rot. The problem arises because of how tightly they seal to keep the wind out and therefore any moisture, such as from condensation will remain much longer. Neither warping or rotting are considered manufacturer's defects.
A casement WARPED & FOGGED UP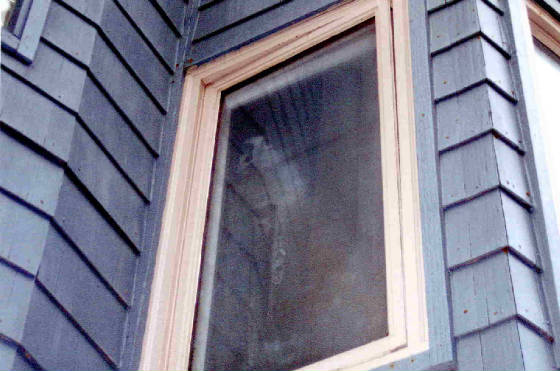 A + W replaced the rotted wood in 4 casements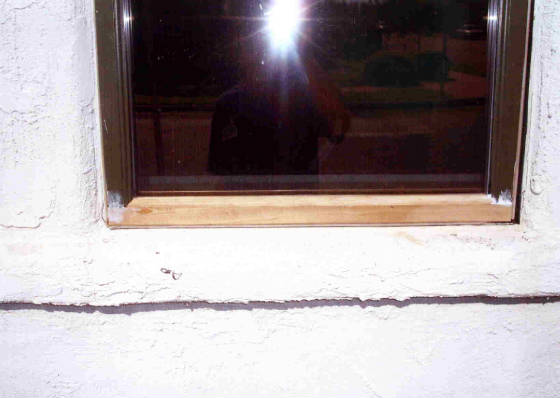 Of the 5 casements in North Park, 4 had wood rot--and they were less than 15 years old. The air-tight construction traps moisture. To replace them would require breaking out the stucco and rebuilding the openings. The home owner chose, at one-forth the cost, to have the windows repaired.
The plastic guides have come loose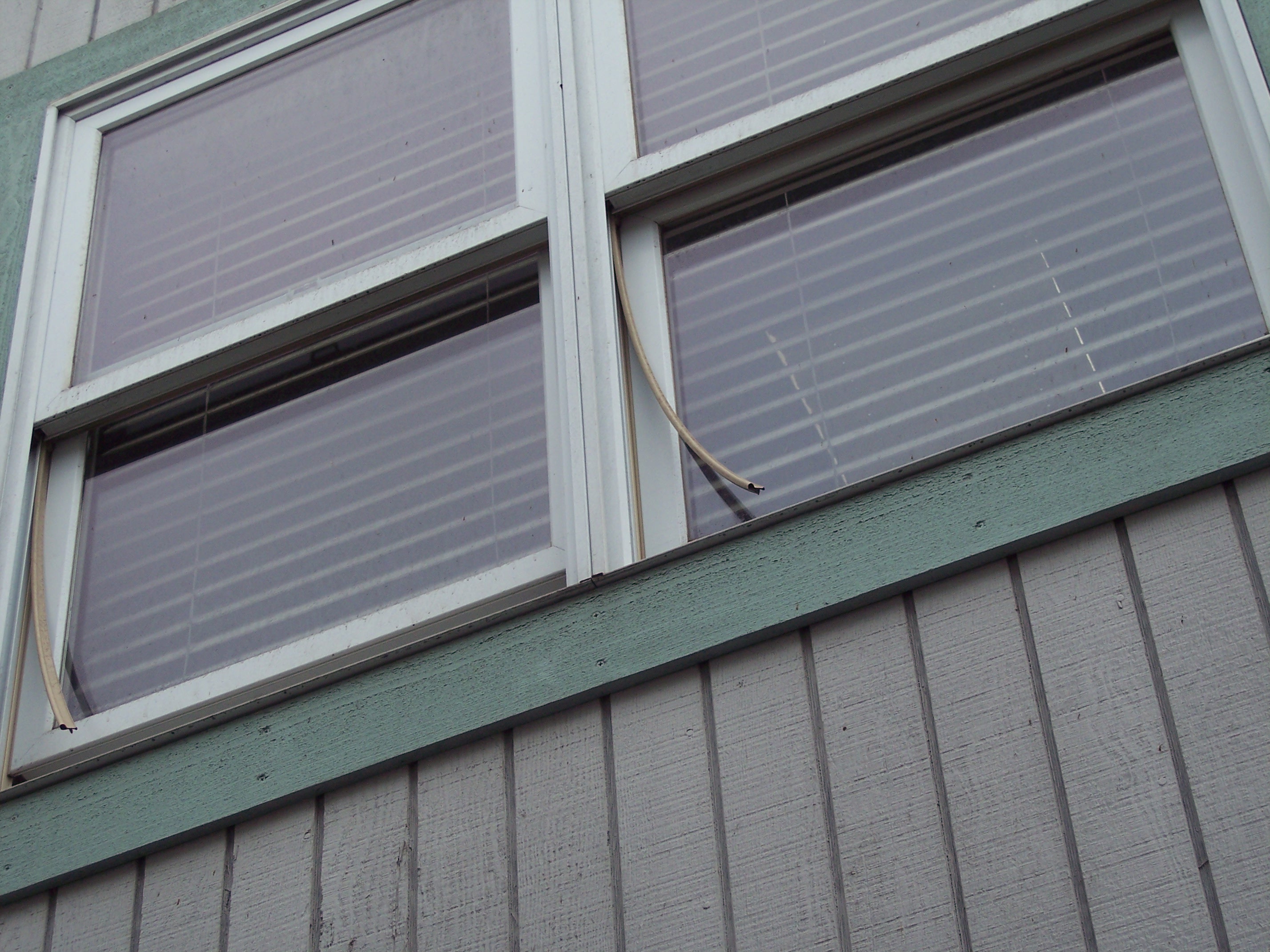 Wood windows bind, especially those that go up and down. The one pictured above obviously no longer operates.
If you must have wood, the prudent choice is the wood veneer, Milgard fiberglass windows. They are better than vinyl, and have a beautiful cedar veneer or mahgony. They come with a lifetime warranty that includes labor. Bede vinyl can be ordered with a wood laminate.
WHY NOT WOOD: (1) cost over $300 more than a vinyl window; (2) 20 times more likely to fog up; (3) warp, wood rot, binding and termites are not manufacturer's defects; (4) limited 10-20 year warranty; (5) The exterior aluminum clad eliminates painting not the above problems--though their sales people want you to believe otherwise.