they earned this award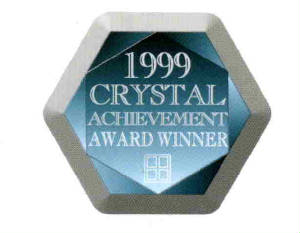 LVL (laminated veneer lumber) consist of multiple layers of thin wood assembled with adhesives. "It offers several advantages over typical milled lumber: stronger, straighter, and more uniform. It is much less likely than conventional lumber to warp, twist, bow, or shrink due to its composite nature."—wikipedia.org.
Cross section of window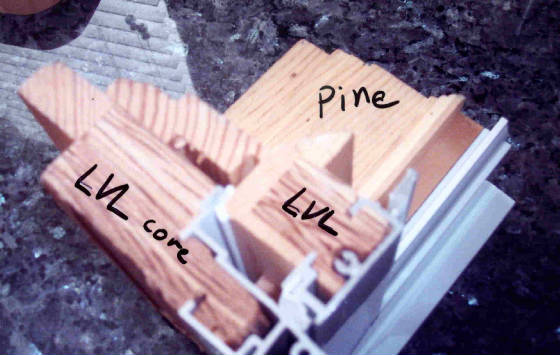 Notice the thick aluminum extruision. Superior uses the same thickness that they use on their line of aluminum dual-pane windows. They also used their backed on powder coat finish that has been proven by nearly 20 years of field use. No other American company does this.