About
Offie on Santa Monica Ave. from 1990 to 2002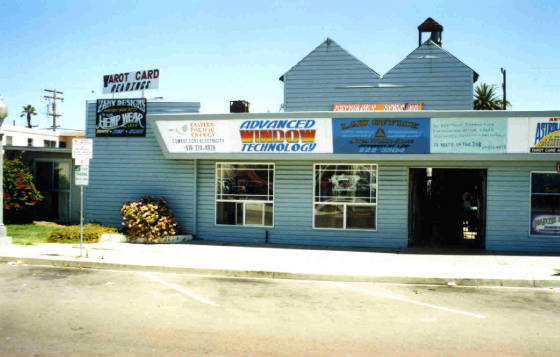 Ocean Beach
Four large Sections:
Home/about
,
Manufacturers
,
referrals
,
Learning center
A Plus Windows started out as Advanced Window Technology (AWT) by Robert Pelton & Gordon Ricketts in March of 1990 in Ocean Beach, and remained at that location until 2002. From there AWT moved to a larger location on Noell Street near the airport. Two years later the commercial site was torn down, AWT moved to Roselle Street in Sorrento Valley. A year later we moved to a larger location in Carlsbad right of I-5 where we shared the shop with a friend and cabinet maker. The down turn forced Steve out of business, and so we again moved. We found a large shop in Oceanside with a fenced yard and office. (Pictures of it will soon be posted.) Even so because of our long presents in San Diego, the majority of customers are from there.
Gordon Ricketts moved to Ohio in 97 where he became an instructor at a community college--and still is. Robert Pelton, after having a series of serious illnesses, retired at the age of 63 in 2004, and moved to Boston in 2005, where he plays golf every day that weather permits.
warehouse-office in Carlsbad, at I-5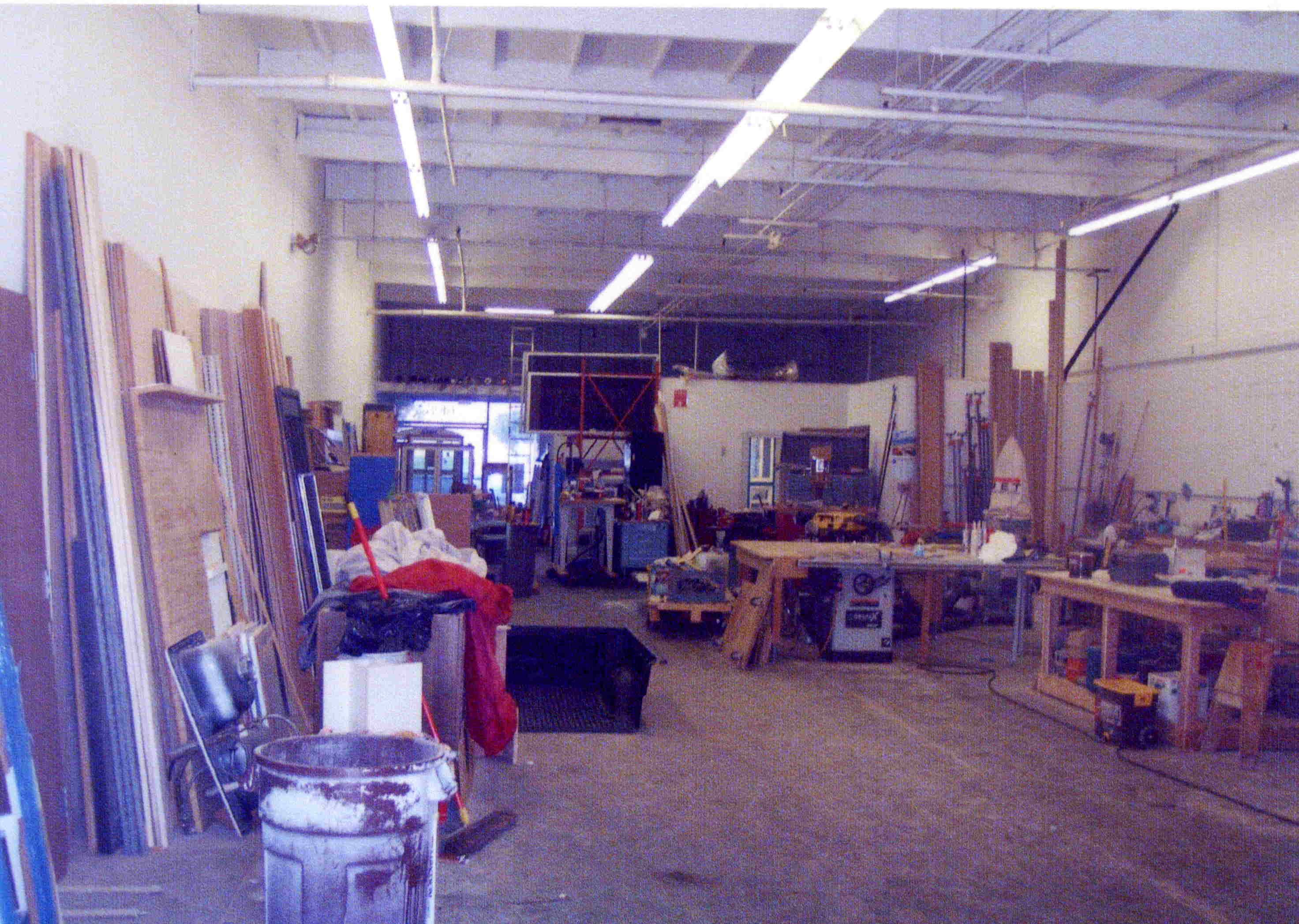 A 2,800 square foot commercial space, mostly shop and storage. The office is the square structure in the back right side. See closeup below
Jerome (Jerry) Kahn, worked with Bob starting in the spring of 2002, took over the management in 2004 during Bob's protracted illness, and acquired AWT in April of 2005, when Bob moved to Boston. Jerry Incorporated the company and changed its name to A Plus Windows, Inc., in November of 2005. Jerry's experience in windows goes back to his childhood. His father owned a storm window factory in Pennsylvania. Jerry knows from hands on experience all aspects of the window business including installation. He completed an AAMA certification course.
A Plus Windows has thousands of satisfied customers in the Metropolitan area A+W is a member of the Business Bureau, holds two valid State General Contrator's license, has an assurity bond, liability insurance and worker's compensation insurance for your protection.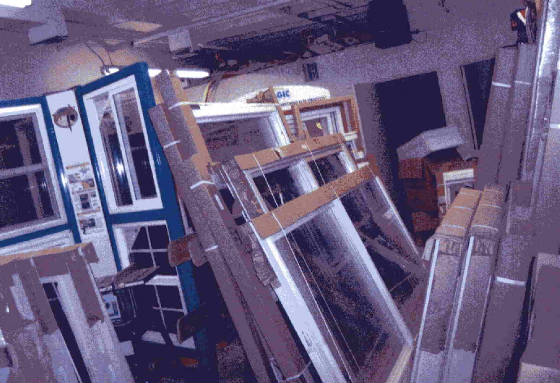 An entertainment center built by Steve
The current location in Carlsbad is over 2,800 square feet. Though our principle business is replacement and new construction windows and doors, we also offer custom woordworking including cabinetry and general remodeling including kitchens and bathrooms.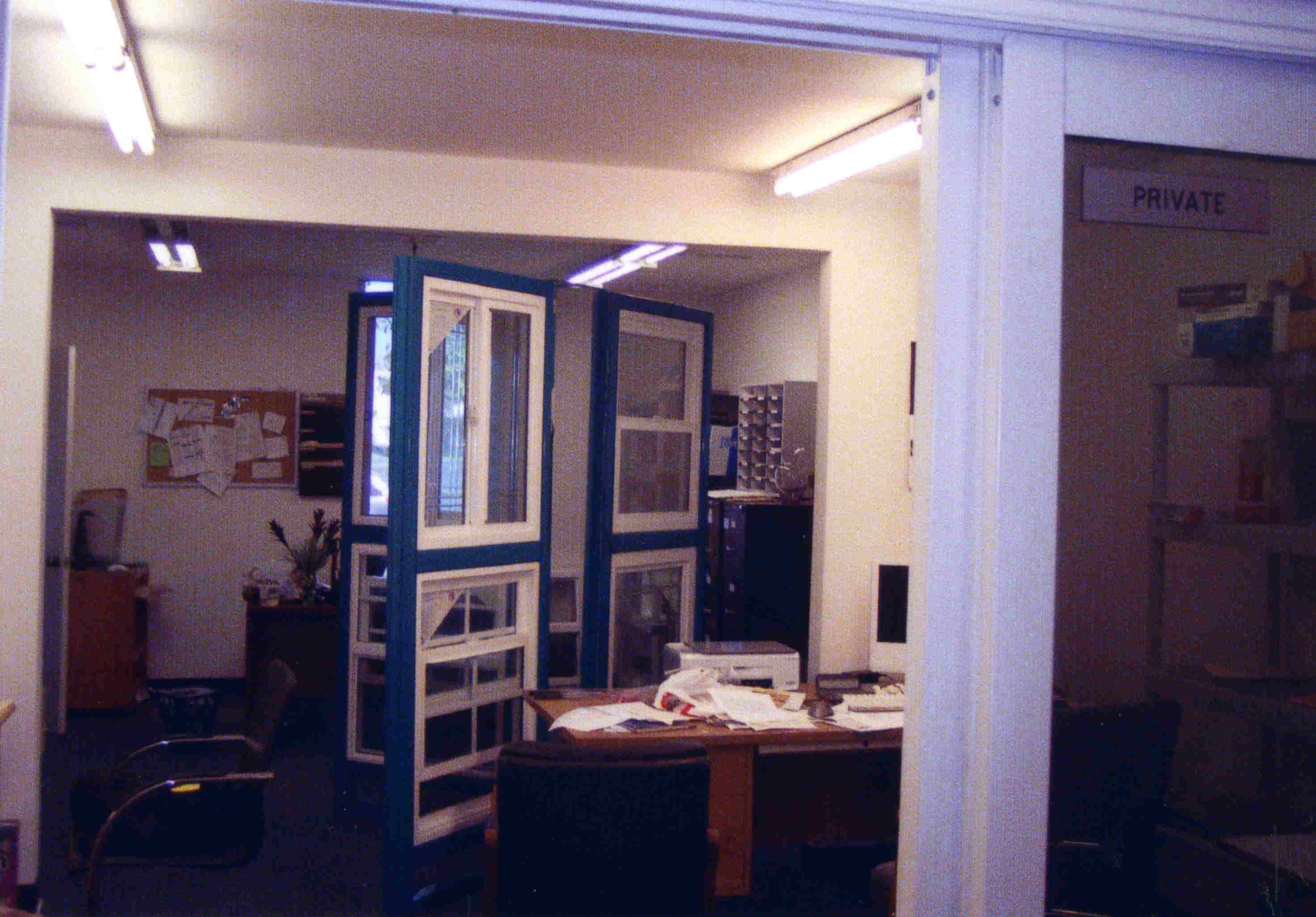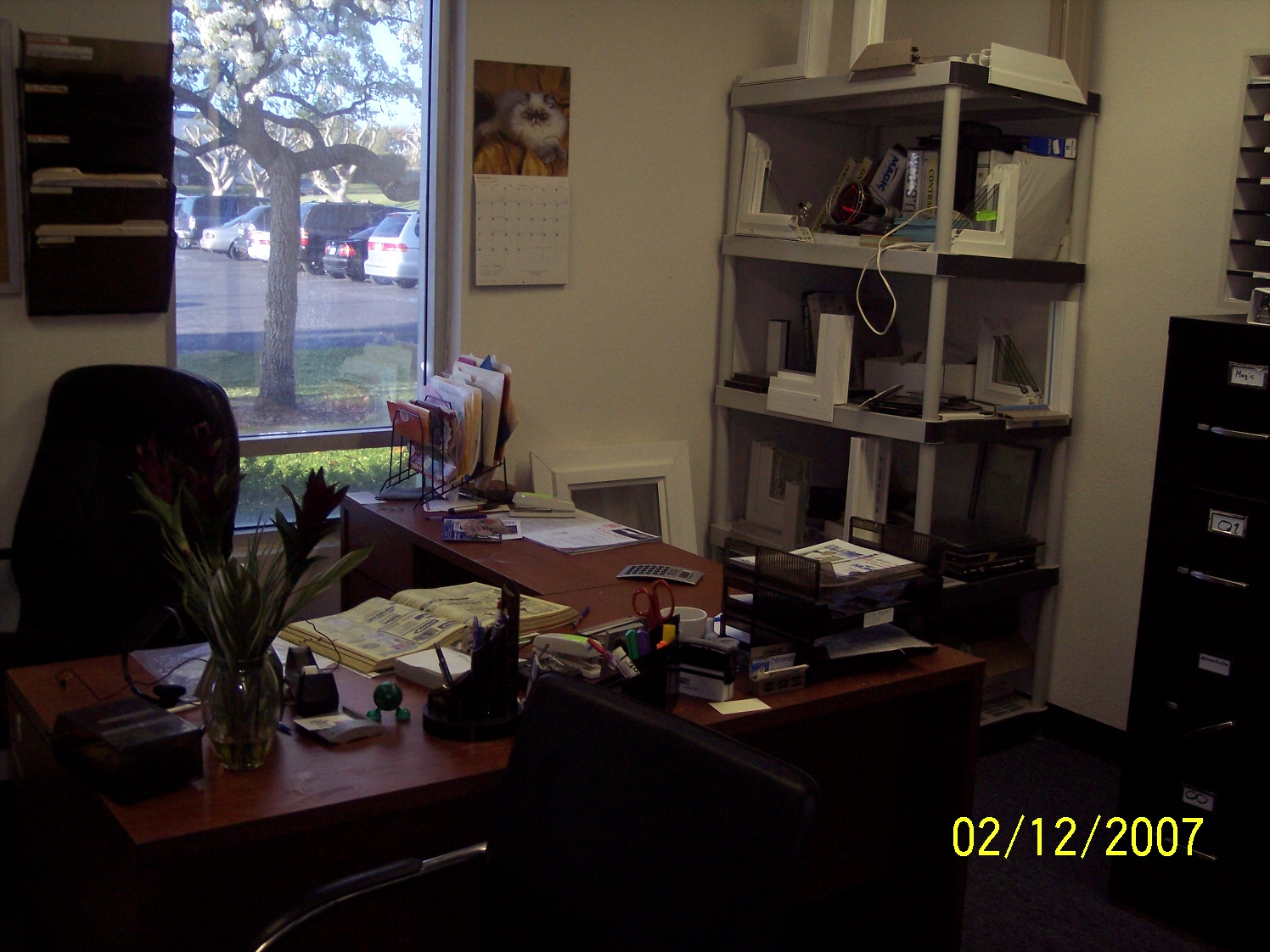 You may also reach our showroom at 858-531-6833 or at 760-438-2884
very few companies are selected for certification